Who We Are

Welcome to Glades Presbyterian Church!  We are blessed that you are interested in learning more about us.  At Glades, we pride ourselves on being a family church –  full of a lot of love to share.  What does it mean to be a family church?  We are close knit like a family, and once you walk in the door, you become a part of our family.  We have a place for YOU.
As a growing and loving family, we believe that we must fulfill the great commission from Jesus Christ.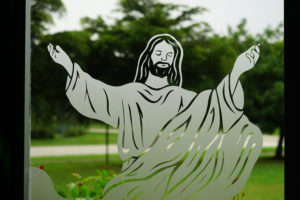 Matthew 28:18-20 says:
And Jesus came and said to them, "All authority in heaven and on earth has been given to me. Go therefore and make disciples of all nations, baptizing them in the name of the Father and of the Son and of the Holy Spirit, teaching them to observe all that I have commanded you. And behold, I am with you always, to the end of the age."
We believe that Jesus Christ, through His power, has called us to help those who don't know Jesus Christ, by sharing the Good News and NEW life that can only be found through Him.  We commit to do this, starting in our community of Loggers Run, in Boca Raton, and continuing to the rest of the world.
Our Glades Family strives to teach that we are the Body of Christ and apart from the body, we as Christians can not survive. We seek to help everyone come into the family and body of Christ.
Glades takes seriously the idea of making disciples through small groups and ministries in the church. We offer small group studies throughout the week and a fun children's and youth ministry.
We are a community church who offers opportunities for those around our campus to join us for fun and fellowship.  We have an Annual Easter Egg Hunt in the spring and a Live Nativity in December. We will soon be bringing back our "movie night" with  free movies for the community and free babysitting.
From our family at Glades to yours, we hope you are blessed by our Church and our witness of Jesus Christ.  We pray that you consider becoming a part of our Family at Glades,